What are the colours of a club ?
This is a cultural article about the colours of a club, also called jackets, where badges or patches can be found. They refer to a particular time in the biker life of their pilot.
Some people would say "Colours, like the Indians ? Arf !" in a mocking tone because they do not know the meaning or the origin of it. This article is meant to bring a few elements to compensate for this lack of knowledge.
Let's go back in time :
For immemorial times groups of any types have been displaying a distinctive feature. For instance, the Rock-a-Billy, born when Elvis Presley's song That's All Right Mama was released in 1954, always had as a distinctive feature their quiff haircut and their perfectoleather jacket* (see picture). In the following years, they were known as the hell's angels or teddy-boys.

Logically in the 1950's and 1960's the first biker groups in England and in the United States also displayed distinctive features to show their membership of a group. Those who rode a Triumph bike proudly displayed the Triumph logo on their jacket and so did the BM adepts. People from Crimée in France in the 1960s would wear a MC Crimée logo, people from Sarcelles would have a black scarf tied to their bike and each Moto club had its distinctive feature so that you could identify them on the occasion of events or gatherings.

The fact of belonging to this or that biker club was a way to make a difference between the MC, the Moto Clubs (MCP) and the independent ones. In those years it was also a way to show you belonged to a group, even a family.

This was the beginning of wearing the colours of your biker club. Those groups compel respect right from their sight. Even more so when more than 100 or 200 bikers are riding with their colours… it gives some dimension to their club, which is a common thing in Canada or in the United States.
*

What is a perfecto leather jacket ? See below :

Here are 2 pictures of me with a Perfecto in the 1990's with Tigger.
I can already guess your questions… What are the differences between MC, Moto Club (MCP) and independent bikers ?
Here are a few answers of mine :
The MC : forget the idealised image of the MC, i.e. a gang of bikers in the "Sons of Anarchy" style. The MCs are the only ones allowed to wear the name of their country in full, at the back of their jackets, in addition to the emblems of their club. The badges about the MCs' colours are much codified and all the MCs' members have to abide by the strict rules of their club. The applicants have to go through different stages in order to get some training first, the greenhorn, then the prospect and eventually a member of the club allowed to wear its colours. One of the distinctive features of the behaviour of MC members is that they are a family and brothers to one another (they do call themselves that) and will help each other in any circumstances. "Support clubs" or support independent bikers are clubs or individuals that are friendly to the MCs, they share their values and the MC allows them to be part of their family.
The Moto Clubs (MCP) : they are the most common ones today in our biker world. There are the clubs with a 1901 law status and the clubs said to be pirates because they were not registered at the prefecture. The colours of a Moto club are often free, except that in the back there should be the name of the club and quite often the name of the pilot as well. You can also find some badges or patches of gatherings, mythical places and else. In the description of my colours I will tell you about the story they tell. The different stages of getting your colours in a club are much less strict than in a MC, which unfortunately gives way to colours being worn wildly and this can cast a bad reputation on this Moto club. The family thing is not as strong as within the MCs and the members of a Moto club are free to wear their colours or not.
Independent bikers : some of them also wear colours, without the name of a club but most often with the gatherings they took part in, or also patches of clubs they like, the name of motorbike brands or pilots, etc. Above all, it tells about their biker life and their passion. You can see which gatherings they went to. The MILLEVACHES for instance is an event created by Michel Perdrix in 1969 at the Mont Andouze. He was the president of the MC 95 in Paris (a pirate Moto club). He died in an accident in 1971. His wife, Annick Perdrix and the MC 95 decided to carry on this winter event until 1974. Several former or actual members of the club, who took part in the first MILLEVACHES events in the 1970's, think that the organisation that has been taken over in 2009 does not match the values and the spirit of its founder any more. As a consequence, they decided to put on this event in the Mounts of Auvergne to take up with the founder's ideas and the original values of bikers' brotherhood. This new event got the name of "MILLEVACHES AUTHENTIC". Now you know that a badge can tell a whole story if you only pay attention to it…
Thus, colours for MCs, MCPs and Independent bikers are definitely part of their lifestyle, they tell you what they do and who they are, what they went through. To make a comparison with a professional career, the colours are a kind of curriculum vitae for their biker.
Quite often, some young intellectuals who only know about the motorbike history through blogs they read on the Internet allow themselves to criticise and liken the colours to the "Sons of Anarchy" series. This is a token of their misunderstanding of the motorbike history because in the 1960's, 1970's and 1980's, colours were also a way to exist and to prove to be united within a society unfriendly to bikers.
Those who wear different colours are not in opposition because of them, on the contrary colours are federative.
As time goes by, there are ever more codes to respect. In the MCs the colours codes are much precise as only the official or affiliated MCs can display the name of their country in full and the "MC" logo in their back. To do it wrong is considered as a lack of respect by the MCs. The MCPs also have codes, as well as Independent bikers. So, before you create and display your colours, get some information about it and do not use logos or names of a club that already exist. Do not wear everything and anything !
If I had to tell something about one of the badges I wear, I would pick up the "Vétérans de France". This association I belong to conveys noble values such as honour, pride about our past and respect to one another. See pictures of my badge-giving ceremony with my friends Mika and Marcassin. Let me add, as if in a stage whisper, that the "Vétérans de France" do not let everybody in.
Didier Peythieu, is now presenting the "Vétérans de France" :



Didier Peythieu

Our gathering comes from our Canadian cousins and is a gathering of servicemen from the regular army and retired ones who have taken part in one mission at least under the command of UNO or NATO, or who have been on an external operation with the French Army and who are friends of the military institution.

This gathering was created in order for the members to meet up, to keep in touch, to share and above all not to forget their brothers and sisters in arms who fell in battle and risk their life in every mission they take part in.

We commit ourselves in proudly displaying our colours because they stand for who we are.

Although some members ride a motorbike, we are neither a bikers' club nor an association of bikers. And, contrary to our cousins, we do not ride as a group with our colours.

We, the gathering Veterans UN-NATO-OTAN, are an association with a 1901 law status whose members identify themselves through their colours (badges).

These colours are the property of the association and are only worn by its members because they are personal. Each member should never forget that when he wears his colours he stands for a whole group of fellow members. He must be proud and respectful.

There are, nevertheless, associate members such as Vétérans Carrière and Vétérans Support who spent a little time in the army.

Besides, there are also some sympathizing members (Ladies and Supporter France) who are family members of a Veteran France or a Veteran Support.



Pictures of the patch awarding ceremony in the Herault department.
Philippe FLAMARY, the founder of Veterans UN/OTAN France in 2009, honoured us with his presence on the occasion of this patch awarding ceremony.
Mika, Marcassin and I chose the section located in Herault because the statuses of the French Federation Veterans OPEX/ONU/OTAN allow us to do so and also because the three of us are somehow rooted in this region and we have fellow veterans there.
We all show respect for the Veterans sections of the regions where we belong today but the three of us are traveling bikers – and traveling Veterans now.
To be a Veteran means you have travelled a lot and you show respect to your fellows, in your country and elsewhere, without distinguishing between cities or regions. Indeed, we are bound by the memory of who we are without barriers or frontiers.
This is now about my colours.
At the front, top to bottom, on the left side you can find :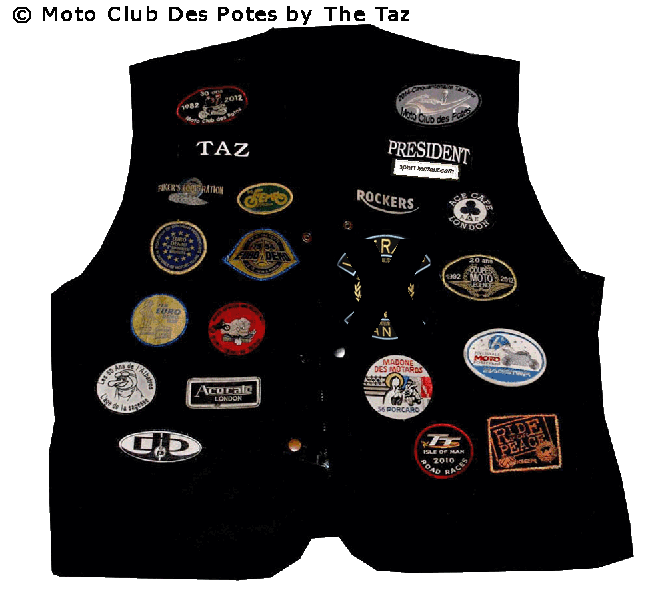 The badge of the Moto Club's 30th anniversary.

My pseudo, "Taz".

The "Bikers Corporation" badge which means that I am part of the international bikers community. Being a biker or being a motorcyclist are two different thing, do not make the mistake of thinking that bikers = Harley riders because bikers = motorcyclist, enough with that !

The "FEMA" (Federation of European Motorcyclists Associations) badge that used to be the "FEM" (Federation of European Motorcyclists) in the early 1990's. This one is from 1998.




4 badges of the "Euro Demo" I went to. They gathered the protest clubs of Europe under the aegis of the FEM "Federation of European Motorcyclists".

The first one was in 1992 in Brussels
The second one in 1994 in Paris
The third one in 1996 in Brussels
The last one in 1998 in Bonn

Unfortunately, this type of even will not happen again.

The badge of my 50th birthday. (Some people do reproach me with making a fuss of it… when they celebrate their own with 5 to 10 friends and one packet of biscuits.). It was made by Marcassin & Cie.

Why did they choose an albatross ? Because it was secret code to talk about my birthday when they were organising it as a surprise, because I was not aware of it of course.

The "Ace Café London" badge as I have been there at least 10 to 15 times in my life and I am preparing another trip there in 2017.

Last but not least, no way I could forget to pay my respect to Jean Luc Dupont from Panda. The colours can evolve and allow withdrawing this or that badge as time goes by but this one will stay forever.
At the front, top to bottom, on the right side you can find :
The "Taz Tour 2014" badge (see here).

My status as President of the Moto Club des Potes.

The Sport Engine badge.

The "Rockers" badge that suits me well as my life style is made of rock, black leather jacket, boots, and I am free in what I think as well as in what I do.

The Ace Café London badge as I mentioned earlier.

The 2010 "TT Ile of Man" badge.

For sure, some will say I have never been there… some great motorbike philosopher whose name starts with an M as in Muckraker !

The 20th anniversary of the Moto Legende Cup.

The "Madone des Motards" (i.e. Madonna of the bikers) badge as I have been taking part in it since the 1980's. (See here and here).

The 6th Moto Journal winter event badge for Bagster. This badge has a special story attached to it because I designed it and had it made. It will be distributed on the occasion of the visit of the winter events at Bagster in La Ferté Macé 61600.

The "Ride for Peace" badge. See here to learn more about it.

the "Vétérans UN-NATO-OTAN France" badge.
At the back, top to bottom, from the left to the right you can find :
The Brittany flag, my adoptive land.

The Corsica flag, the land I come from.

The name of the club in its specific front that makes it different from copies of it.

The Quebec flag, I lived there and it is still in my heart (See "Potarement").

The Canadian flag, because I am half French half Canadian.

The Corsica map, the land I come from.

The character Taz standing for me.

The death's-head: this is a present from "Frank Mergerin", a famous comics draughtsman and the father of my old buddy Lucien.

The 2014 Moto Club des Potes badge with a new look. In 2016 we returned to the original logo for our site and kept this one for our badges.

And at the very bottom my pseudo, my war cry : "TAZ".
I have many more badges in my archives about some gatherings such as the one with the CBR xx club. One jacket would never leave enough space for all the badges to fit in, so I keep them as a treasure.
My former jacket also has a story of its own. The colours were torn apart by the firefighters when I had an accident on the Taz Tour en 2014. Mika, who is a brother to me such as Marcassin, bought me a new jacket and collected the badges that could be rehabilitated on my previous colours to have them sewed on the new one. This is also part of the history of my colours. And this makes me say that I am proud to wear them, to convey the spirit of my club to the others. I always wear them, even when I am riding in Paris, even when I am going to work. As soon as I go to the country or abroad, I wear them proudly. Wearing one's colours in the country is easier because the bonds with countryside clubs are stronger than with those of big cities. It is a shame for me that some people are ashamed of wearing their colours outside of official events in Paris.
I am from a time when being a biker is a lifestyle and not a fleeting fashion lasting as long as a single-use paper tissue. That is the case of some bike owners today who have no idea about the biker culture or the concept of belonging to a club or a biker community. They only care about the present time, do not care about the consequences their behaviour can have on tomorrow's world. They are only here to exist, no more than ephemeral insects, but fortunately the evil they create will go when they are gone and be forgotten...
Now, when you come across a biker with his colours, you will show him respect and will be able to read his story – hopefully.
Also read Passion - Motarde by TAZ or simply the route of a biker "text in French"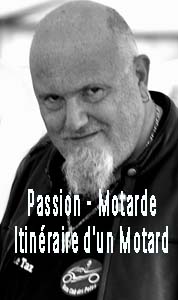 As an illustration of this report, here is a short video of our friends "Uzlagom" :
"My Bike, a Beer and Rock'n'roll", this is a good summary of my passion.
@ + The Taz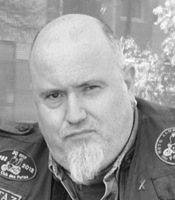 International correspondent Motor Sport
Sport Moteur International
François cominardi
Editor in Chief
---
Bruno says Taz Pasqualaggi
Reporter motorcycle tester
Director of Sport Moteur.com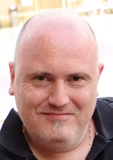 ---
Bruno Laurent
Reporter / Photographer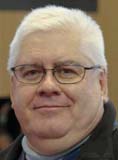 Contact our photographer
---
Find us on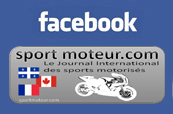 Contact by email
Sport Moteur.com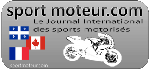 ---